Gabriel of Urantia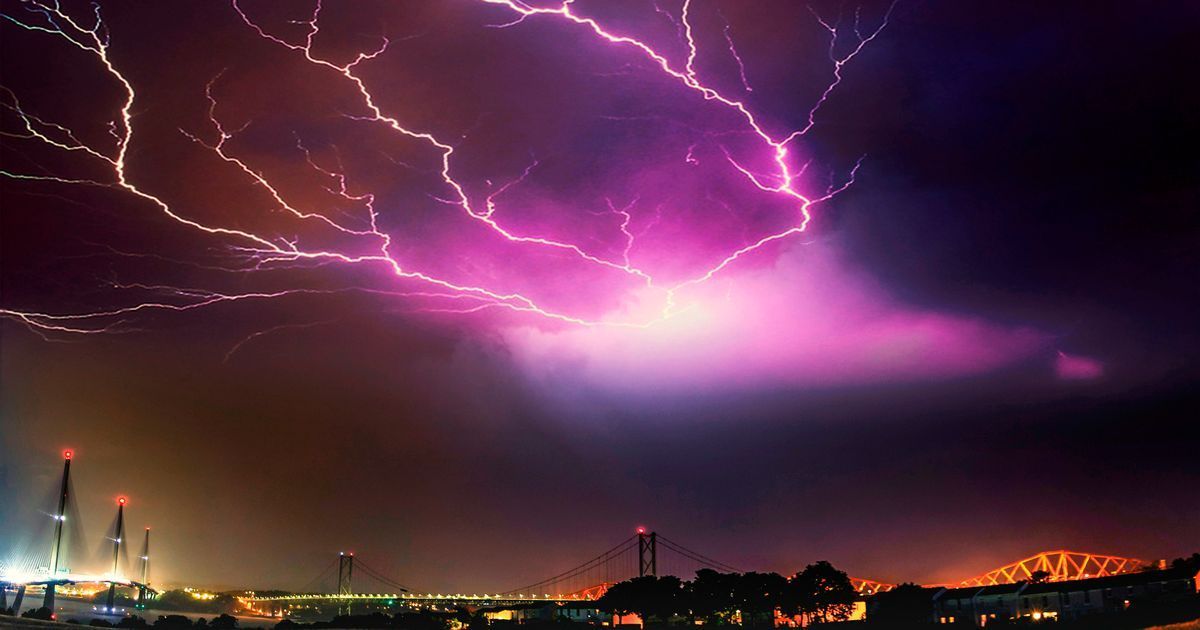 Some of the terminology in this article is from The URANTIA Book and The Cosmic Family volumes—the Fifth and Continuing Fifth Epochal Revelation to humankind.
The Bright and Morning Star is the first-born son of Jesus Christ Michael, the Creator Son of the universe of Nebadon (the local universe that Urantia/Earth is located in in time and space). Many people have an idea of who Lucifer is, but he is not just "the Devil." He was a primary Lanonandek Son, a system sovereign and ruler of 617 inhabited worlds in the system of Satania, who caused a rebellion against God 200,000 years ago.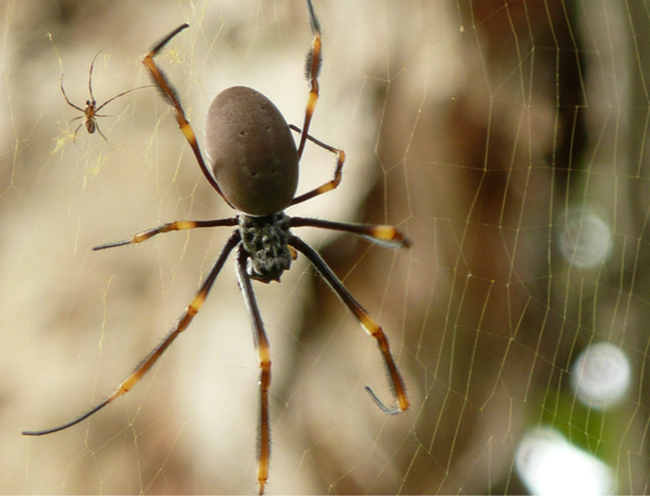 This was a rebellion of concepts, not with weapons of mass destruction but with mass destruction of the minds. Millions of both celestials and mortals followed the teachings of Lucifer, which encompassed going against God's will and choosing instead their own self-will that included self-assertion, false liberty, and immorality. Through their fallen minds began a negative dictation to the elements and animal, insect, and human life.
The Heisenberg Theory indicates that different individuals looking through a microscope at the same object will each "see" something different, depending upon their consciousness and perceptions. Thoughts are energy, and evil and iniquitous thoughts do not only hurt freewill personalities—celestial and human—but also all plant, insect, and animal life. These conglomerations of dio (evil) thoughts actually affect the very outer-space level closest to whatever inhabited world is in a "fallen" state, actually affecting the meteors, asteroids, and moons surrounding these inhabited worlds that rotate and orbit around their suns.
Since 1911, diseases—older ones as well as emerging new ones—are occurring more prevalently on the earth, the COVID-19 pandemic being a prime example. Much disease is a direct or indirect result of wrong thinking, be it error (unawareness of wrongdoing, ignorance) or sin (conscious knowing of doing wrong) or iniquity (a disregard for any correction by God in one's mind and soul). One of the most devastating pandemics in history occurred within the same decade as 1911.
The influenza pandemic of 1918-1919 killed more people than the Great War, known today as World War I (WWI), estimated at 75 million people. It has been cited as the most devastating epidemic in recorded world history. More people died of influenza in a single year than in four years of the Black Death Bubonic Plague from 1347 to 1351. Known as "Spanish Flu" or "La Grippe" the influenza of 1918-1919 was a global disaster. [1]
Though theistic evolution is a fact, and all life on this world has origins in one-celled organisms, evolution on all levels was slowed down and even retrogressed because of the Lucifer Rebellion. Before the Rebellion and the distortion of right or positive or godly thoughts (thoughts within the perfect or higher will of God), insects and other deadly animals basically killed each other and not humans, but after the Rebellion, gradually insects as well as animal life became more dangerous to humankind, carrying transferable diseases as well as attacking humans more often. Many look forward to the prophecy written in scripture that "when the Promised One returns, the lamb will lie down with the lion and a child will play with them."
Of course wars are also caused by humans' wrong thinking and their quest for power, property, minerals, and other natural resources. In a more God-perfected, thoughtful world, there would be more giving and sharing of natural resources, therefore abiding by the spiritual law written in the very first book of the Bible, Genesis, where humankind is exhorted by God to be their brothers' and sisters' keepers.
When humankind fails to care for, and instead "conquers" people and the environment, the natural elements are distorted and destroyed, and the beauty and harmony of nature is replaced by environmental disasters caused by the evil thoughts of humankind affecting the elements and unnatural disasters caused by man—such as destructive oil spills, devastating nuclear plant meltdowns, and toxic air, water, earth, food, housing, and so on caused by unethical industrial practices.
There have always been weather disasters, wars, and diseases on the earth since the Rebellion 200,000 years ago, but they are getting much worse since the adjudication of the Bright and Morning Star versus Lucifer began in 1911. Since 1911 there have been more human beings killed by war, disease, and "unnatural" disasters than throughout preceding human history.
In 1989 there was an upstepping of the adjudication of the Bright and Morning Star versus Lucifer, which means that angelic and celestial protection was lessened on the earth. As a result, the consequences of the evil-energy thoughts of humans are accelerated since there is not the buffer of as much angelic protection.
The following is a list compiled in 2012[2] of some of the worst "natural disasters" in one hundred years—between 1911 (the first phase of the upstepping of the adjudication) and 2012. (The second phase of the upstepping of the adjudication began in 1989.) These disasters are actually "unnatural," because they are not a result of natural evolution within God's pattern but caused by humankind's wrong thinking that led to decisions and actions contributing to the cause or the acceleration of these catastrophes.
Major Weather Catastrophes (Fatalities more than 50,000) 1911 - 2012
SOURCE—Earthquakes & Volcanoes: http://www.infoplease.com/ipa/A0001439.html
Date
Location
Type of Disaster

No. of Deaths

1900-23

Europe, Asia, Africa

Cholera Pandemic

800,000

1911

China

Flooding

100,000

1912

China

Typhoon

50,000

1918-1919

Worldwide

Influenza Pandemic

estimated 75,000,000

1920

Gansu province, China

Earthquake

234,117

1921-22

USSR

Famine

5,000,000

1922

China, Philippines

Typhoon

100,000

1923

Tokyo, Yokohama

Earthquake

140,000

1927

Xining, China

Earthquake

200,000

1928-30

China

Famine

3,000,000

1931

China

Floods

4,000,000

1932

Gansu, China

Earthquake

70,000

1935

China

Flooding

145,000

1935

Pakistan

Earthquake

30,000-60,000

1936

China

Famine

5,000,000

1938

China (blew up dikes-war)

Flooding

500,000

1941

China

Drought

3,000,000

1943

Bengal

Famine

3,000,000

1948

Ashgabat, Turkmenistan

Earthquake

110,000

1957-58

Worldwide

Asian Flu

2,000,000

1958-61

China

Famine

20,000,000-30,000,000

1965-67

India

Drought

1,500,000

1968-69

Worldwide

Hong Kong Flu

1,000,000

1970

Peru

Earthquake

66,000

1970

Bangladesh

Cyclone

500,000

1970

Pakistan

Cyclone

500,000

1970

Peru

Earthquake

70,000

1971

Hanoi, Viet Nam

Flooding

100,000

1975

Yangtze River, China

Typhoon

231,000

1976

Tangshan, China

Earthquake

255,000-779,000

1981

Mozambique

Drought

100,000

1981-2012

Worldwide

HIV/AIDS pandemic

25,000,000

1983

Ethiopia

Drought

300,000

1983

Sudan

Drought

150,000

1984-85

Ethiopia

Drought/famine

1,000,000

1989 - 2012

1990

Northwest Iran

Earthquake

51,916

1991

Southeast Bangladesh

Cyclone

139,434

1995-98

North Korea

Famine

1,200,000

2003

Europe

Heat wave

35,000-70,000

2004

Sumatra, Indonesia

Earthquake/Tsunami

230,210-310,000

2005

Pakistan

Earthquake

82,364

2008

Sichuan, China

Earthquake

88,011

2008

Burma

Cyclone

100,000

2008

Myanmar

Cyclone

136,366

2010

Haiti

Earthquake

320,129

2010

Russia

Heat wave

55,854
Major Weather Catastrophes (under 50,000 fatalities) 1911 - 2012
(Some significant/destructive storms noted with lesser fatalities since 1989)
Date

Location

Type of Disaster

No. of Deaths

1915

Avezzano, Italy

Earthquake

32,610

1919

Indonesia

Volcano

5,110

1925

China

Earthquake

5,800

1927

China

Earthquake

40,900

1930

Dominican Republic

Hurricane

8,000

1931

China

Earthquake

10,000

1933

China

Earthquake

9,300

1934

India-Nepal

Earthquake

10,700

1935

Pakistan

Earthquake

30,000

1939

Chile

Earthquake

28,000

1939

Turkey

Earthquake

32,700

1944

Argentina

Earthquake

8,000

1949

USSR

Earthquake

28,000

1949

Ecuador

Earthquake

5,050

1960

Morocco

Earthquake

15,000

1962

Iran

Earthquake

12,225

1963

Caribbean

Hurricane (Flora)

8,000

1968

Iran

Earthquake

12,000

1970

China

Earthquake

10,000

1972

Iran

Earthquake

5,054

1972

Nicaragua

Earthquake

5,000

1974

India

Smallpox

15,000

1974

Central America

Hurricane (Fifi)

10,000

1974

China

Earthquake

20,000

1974

Pakistan

Earthquake

5,300

1976

Guatemala

Earthquake

23,000

1976

Philippines

Earthquake

8,000

1976

Turkey-Iran

Earthquake

5,000

1978

Iran

Earthquake

15,000

1980

Algeria

Earthquake

5,000

1980

Mt. St. Helens

Volcano

57

1985

Mexico City

Earthquake

9,500

1985

Ruiz, Colombia

Volcano

25,000

1988

Armenia

Earthquake

25,000

1989 – 2012

9/1989

Carolinas (100,000 affected)

Hurricane (Hugo)

107

10/1989

San Francisco

Earthquake

65

1990

Iran

Earthquake

50,000

1992

Florida, Gulf Coast (spawned 28 tornados)

Hurricane Andrew

65

1993

India

Earthquake

9,748

1994

L.A. (San Fernando Valley)

Earthquake (Northridge)

72

1995

Japan

Earthquake

5,502

1997

Arkansas-Kentucky

39 tornados

27

1998

Central America, Caribbean

Hurricane (Mitch)

21,000

1998

China (15 million affected)

Floods

3,704

1999

Turkey

Earthquake

17,118

2001

India

Earthquake

12,000

2003

Bam, Iran

Earthquake

31,000

2004

Caribbean, Florida

Hurricane (Jeanne)

3,037

2005

Louisiana + coast

Hurricane (Katrina)

1,836

2005

Louisiana-Texas (3 mil. evacuated)

Hurricane (Rita)

125

2006

Indonesia

Earthquake

5,749

2007

Africa-(1 mil. affected)

Floods

250

2007

U.S.A.

1,093 Tornados

81

2008

U.S.A.

1,691 Tornados

125

2009

U.S.A.

1,156 Tornados

21

2009-2010

Worldwide

2009 flu pandemic

14,286

2010

U.S.A.

1,266 Tornados

45

2010

Pakistan (13 million affected)

Floods

3,000

2010

Colombia (1.3 million affected)

Floods

138

2010

Chile-(shifted earth's axis)

Earthquake (8.8)

497

2011

China (4.8 million affected)

Flood

54

2011

Van, Turkey

Earthquake (7.2)

604

2011

U.S.A.

1,897 Tornados

553

2011

Japan (Fukushima)

Earthquake(9.0)/Tsunami

20,896

2011

Brazil (7 cities)

Mudslides & floods

900

2011

Christ Church, N. Zealand

Earthquake

385

2011

Bahamas, east coast of U.S.

Hurricane (Irene)

56

2012

U.S.A.

885 Tornados (as of 9/9)

68

2012

Caribbean, U.S.A., Canada

Hurricane—Superstorm Sandy

67 Caribbean, 117 U.S., 2 Canada
Safety and Protected Areas
Safety and protected areas are not protected because they are beautiful places to live, but they are protected because the majority of people who live there are seeking the perfect will of God together as a community. This would have to be an intentional community of God-knowing individuals who are seeking the perfect will of God for their individual lives—human beings who understand what human eldership is (as opposed to human beings wanting to do everything by consensus or having no leader). According to The URANTIA Book there is a hierarchical structure all the way to Paradise.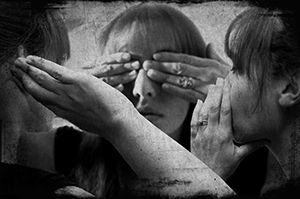 Lucifer's denial of the existence of God the Father and his teachings of self-assertion and false liberty are reflected in the statement: "You are all gods, and you need to follow your own will or your own heart." Following your own heart can sound like a good idea, but often people confuse the heart with their own fallen minds, for there is a lower self and a higher self. And most people follow their lower circuitry, their lower chakras, not their higher chakras, not the ones connected to the God source.
So for an area to become a safety area or a protected area, people have to consciously support each other in cooperation, not third-dimensional competition but fourth-dimensional cooperation of being your brothers' and sisters' keepers. For example, in this kind of society, the whole tribe would assist in raising the children, all taking on the responsibility—not just a mother and father. A phrase that I coined in July 1997 is: "Your child is my child, and my child is yours."
When groups of people within a particular radius (beginning in one to five miles or less) begin to consciously follow the First Commandment—which is "Love the Lord your God with all your heart, mind, and soul and then your neighbor as yourself"—a divine principle begins to take place in that location. All throughout history groups like the ancient Essenes and others who went to the mountains and monasteries discovered that they had more protection from natural disasters, not only from humans who were robbing and killing each other in the cities. Often tornados and storms seemed to go around them, and the earth seemed to quake in other locations. It was believed that even the winds and rain seemed to blow and put out wildfires near them.
The ancient Anasazi tell the pictorial story in their caves of insect-like mortals who flew in spacecraft and took their whole tribe away when a natural disaster struck Chaco Canyon in New Mexico. Other indigenous groups tell the same story in different cultures around the world. Not that God always sends mortals with high technology to evacuate the more highly evolved godly races, but this is one of the methods God uses when sudden disasters take place that will wipe out whole, highly-evolved genetic tribes that are meant to procreate and amalgamate with other tribes and uplift their genetics. So the evacuated peoples are brought back to the earth after the disasters have settled.
"We have had our last chance. If we do not devise some greater and more equitable system, Armageddon will be at our door."

- Douglas MacArthur September, 1945
The usual way in which people are protected is by the combined Deo (godly) energies that they put out, protecting them from deadly animals, insects, and other evil human beings that would harm them. For example, there are cases written in history where on-coming mobs and armies went the other way, claiming that they suddenly saw huge giant-like armies standing in their path. When research was done to find out what armies were seen, the researchers found out there were no actual human armies. What those invading mobs and armies saw were angelic legions that became visible.
Combined Deo energies can also attract water, not only the rain from the skies but underground water sources from clear across the planet that may flow across the planet and collect in one particular aquifer, where the other aquifers are dry, which science cannot explain. Crops even grow better, are tastier and more nutritional when seeded, watered, and harvested by godly gardeners and farmers. Places such as Findhorn in Scotland—the place where it seemed impossible to grow anything—and the EcoVillage campus of The University of Ascension Science and The Physics of Rebellion in the Sonoran desert of Rio Rico, Arizona, USA are testaments of the truth stated above.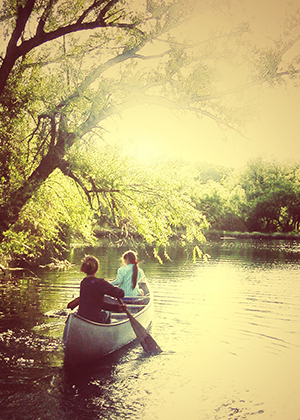 Many intentional communities around the world that have more God-centered people seem to live happier and well-adjusted lives, as do their children mature faster and more holistically, because as a whole they are higher-consciousness thinkers, looking out for one another, and trying to serve humanity as best as they can from their place of safety without going out into the world of the third dimension to find their solace in life.
In Western civilization people are separated by greed and lower-consciousness thinking. Even if they live in so-called gated communities and have common areas of recreation, they do not have common areas of consciousness or spirituality. And in these areas there is the moral decay of their youth who are spoiled, selfish, bored, and without a sense of social responsibility, who contribute to the increasing deterioration of a society.
The earth, although it is one of the smaller planets in our solar system (which is part of a larger administrative system called Satania of 637 inhabited worlds), actually has a lot of space and land area where human beings can live in community with one another and have all things in common in peace and tranquility. This will be the future of this planet. But it is not the reality now, because those who live in the densest levels of sin and iniquity control all the wealth and natural resources and keep the poor and middle-class peoples fighting among each other. The families of the power elite need "slaves" to make their products, market their products, and sell their products, while they sit back and reap the profits.
They think their safety is living far away from their "slaves," on mountain tops or in high towers and penthouses or in rural gated areas, and owning thousands of acres of land where no peasant can buy property around them. But the adjudication of the Bright and Morning Star versus Lucifer is coming to an end, and the first stage of light and life is soon to happen. It will get worse before it gets better, before the final change point takes place.
So those who have eyes to see and ears to hear what the spirit of God is saying to the people of Earth today must wake up and act upon what they hear and seek out like-minded people and create those safety and protected areas together. Otherwise they will suffer the consequences of trying to turn a blind eye to the sufferings of humanity on a massive worldwide scale and think that no harm will come to them or their family.
Already many families in this country have suffered deaths of their loved ones and loss of properties through acts of terrorism as in New York on 9/11 and through disasters such as hurricanes, tornadoes, and floods. Recall the hurricane Andrew that destroyed 117,000 homes in Miami-Dade County in 1992, as well as the devastation of the hurricane Katrina in New Orleans, Louisiana and other states along the Gulf Coast. In recent years there has been tremendous damage done to properties and entire communities due to the increasing number and severity of storms, flooding, volcanic eruptions, mud/landslides, fires, drought, and other natural disasters.
Though mainstream media reports on these severe weather disasters, the statistics are inaccurate and misleading. For example, according to the website bibliotecapleyades.net, "The total number who died during hurricane Andrew is obviously staggering, yet whenever the 'official death toll' is mentioned in the media, a figure of anywhere between 15 and 59 is quoted. The population of the 21 communities annihilated by Andrew's eye-wall had been officially recorded by the Dade County Census Bureau as 415,151 before Andrew struck."
The website also includes Chief Petty Officer Roy Howard's statement. "Now I will certify for the benefit of our audience here that the death figures that were officially published are totally inaccurate. According to the information which I received from my own sources within the National Guard, the figure I was quoted when I was down there was 5,280-something. And they were quietly disposed of in incinerators that were hurriedly put together by both the National Guard and FEMA. . ."
So if you are one of those Americans who are still self-deceived by thinking that the government does not lie to you and that the almighty military of the United States government or the almighty dollar is your protection, you better start taking heed to the words of King David in Psalm 121, four thousand years ago when he said, "From where shall my help come? It cometh from the Lord."
---
[1] http://www.answers.com/topic/famine-of-1921-1922
[2] Since 2012, the number and severity of global natural disasters, which often goes un- or under-reported in mainstream media, has dramatically increased not only in loss of human and animal lives, but also in crop damage, environmental devastation, and hundreds of billions of dollars in economic loss worldwide.